LUXURY BREAKS
Clontarf Castle is a unique 12th Century castle hotel offering a perfect blend of Irish history & tradition with all of the luxuries of the 21st century, following a significant investment that has seen glamorous, bespoke interiors that will capture the imagination and enrich the senses.
Located just 10 minutes from the heart of Dublin City Centre and 5 miles from Dublin Airport, Clontarf Castle Hotel in Ireland is an oasis, tucked away in a tranquil setting, surrounded by fabulous golf courses and the sounds of lapping waters from the Irish Sea.
Clontarf Castle Hotel's 111 newly refurbished guest rooms and hotel suites range from the luxurious to the truly extravagant, with individual and unique designs that mesmerises your senses and all the in room touches you need to ensure the perfect nights rest in great Dublin accommodation with beautiful views of the stunning Dublin Mountains.
Discover Dublin Package
Discover the Capital's Most Historic Address.
Stroll through the rose gardens in St. Anne's Park or along the promenade at Clontarf sea front.
Relax and indulge this season with a one night getaway package which includes:
Artisan breakfast the next morning
One Gourmet Dinner for Two in Fahrenheit Restaurant or Knights Bar with a glass of Prosecco each
During your stay, venture on our Art trail throughout the castle
Stroll through the rose gardens in St. Anne's Park or along the promenade at Clontarf sea front
Book Now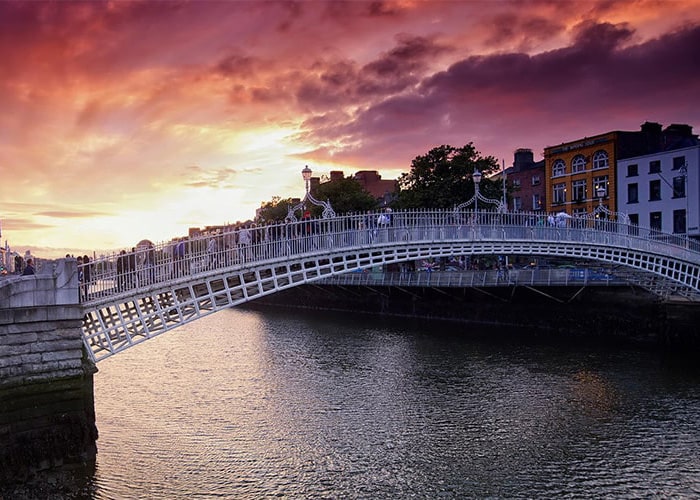 Fall Escape
With Summer behind us, it is time to turn a new leaf and let your Fall Escape begin.
Relax and indulge this Autumn with a 1-night getaway package which includes:
One Night Bed and Artisan Breakfast
A Bottle of Wine and Box of Chocolates in your room on arrival
Three Course Gourmet Evening Meal
Book Now
Castle Fairytale Package
Absence Makes The Heart Grow Fonder at Clontarf Castle Dublin.
The Castle Fairytale Package includes:
One or Two night Stay.
Complimentary Room Service Breakfast each morning.
Complimentary Box of Chocolates and Prosecco in your room
One Gourmet Dinner for Two in our Fahrenheit Restaurant or Knight's Bar
Book Now