Weddings
Picture the scene. Evening light hits the turrets of Clontarf Castle Hotel as you sweep down the dramatic staircase to greet your family and friends. It's your wedding day, and it's your castle; here, on the stunning northern coastline of Dublin, your guests are preparing to dance the night away.
At Clontarf Castle the richness of the old enriches the new. With over 800 years of history, we have seen generations of wedding celebrations played out between the castle walls and that is just one of the things that makes us genuinely special. It is the people who have lived, loved and laughed at Clontarf Castle that truly enrich every wedding experience.
With a breath-taking castle façade, dedicated art galleries, original 12th century architecture, landscaped gardens and a romantic outdoor terrace, Clontarf Castle holds a wealth of unforgettable experiences.
Recognise that every couple is unique and our wedding team are here to help design an experience that encapsulates each couples individual personality & style and our dedicated wedding co-ordinator is with the couple from their initial enquiry right through to the day itself.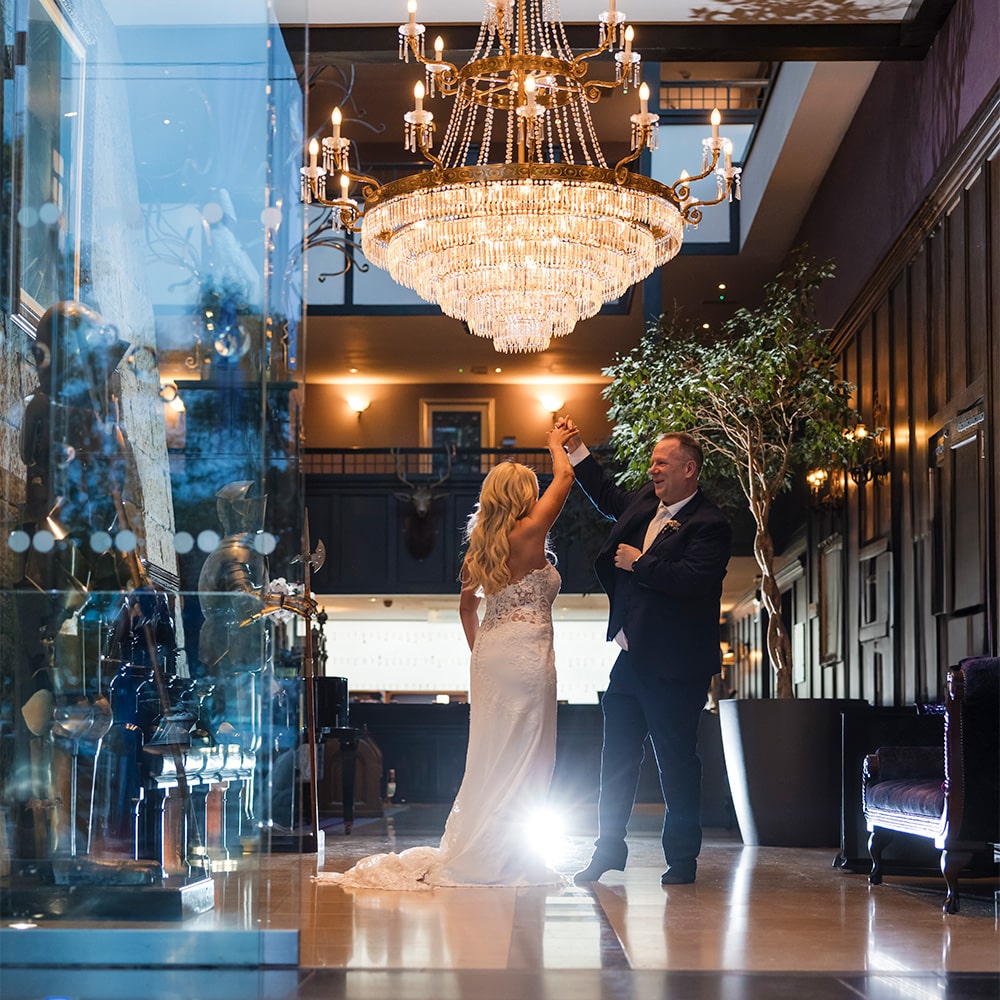 A UNIQUE VENUE
Clontarf Castle has a number of options for couples looking for a unique wedding venue, from a unique celebration in The Great Hall Ballroom to intimate weddings in the Viking Suite.
WEDDING VENUES:
I can't say enough about our
wedding experience at
Clontarf Castle!
It was simply
magical.
Holli & Cassidy