DINING
Experience a journey through modern Irish cuisine with carefully designed menus, the best of local produce and impeccable service taking pride of place at Clontarf Castle Hotel.
From the Gastropub dining in the time-honoured Knights Bar, and the contemporary fine dining experience at the double-rosette winning Fahrenheit Restaurant, a dining experience at the Castle is one not to be missed…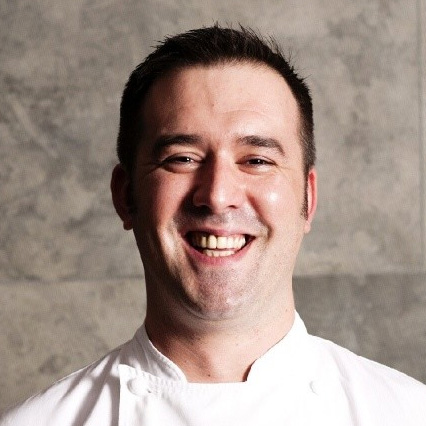 Executive Head Chef- Paul Devoy
A native of Dublin, Paul completed a BA in Tourism and Culinary Arts from Cathal Brugha Street and after graduation, began his professional career as Head Chef at FXB Crowes Street in 2003. A number of years later, Paul decided to continue to gain experience away from home, making the decision to move to London where he worked as Executive Head Chef of Exhibit Restaurant.
Returning to Ireland a number of years later, Paul took up positions in a number of properties including Tallaght Cross Hotel, The Glasshouse Hotel in Sligo and Glasson Golf & Country Hotel in Westmeath where he secured the position as Senior Sous Chef, developing specialised dietary menus for guests.
In 2014, Paul moved back to the capital to take up the position of Senior Sous Chef at the Four Seasons Hotel, while also assisting with menu development for the Intercontinental Hotel brand.
From here, Paul was appointed the position of Head Chef of Citron Restaurant at the 5-star FitzWilliam Hotel before joining the team at Clontarf Castle Hotel as Executive Sous Chef and was later promoted to the position of Executive Head Chef.